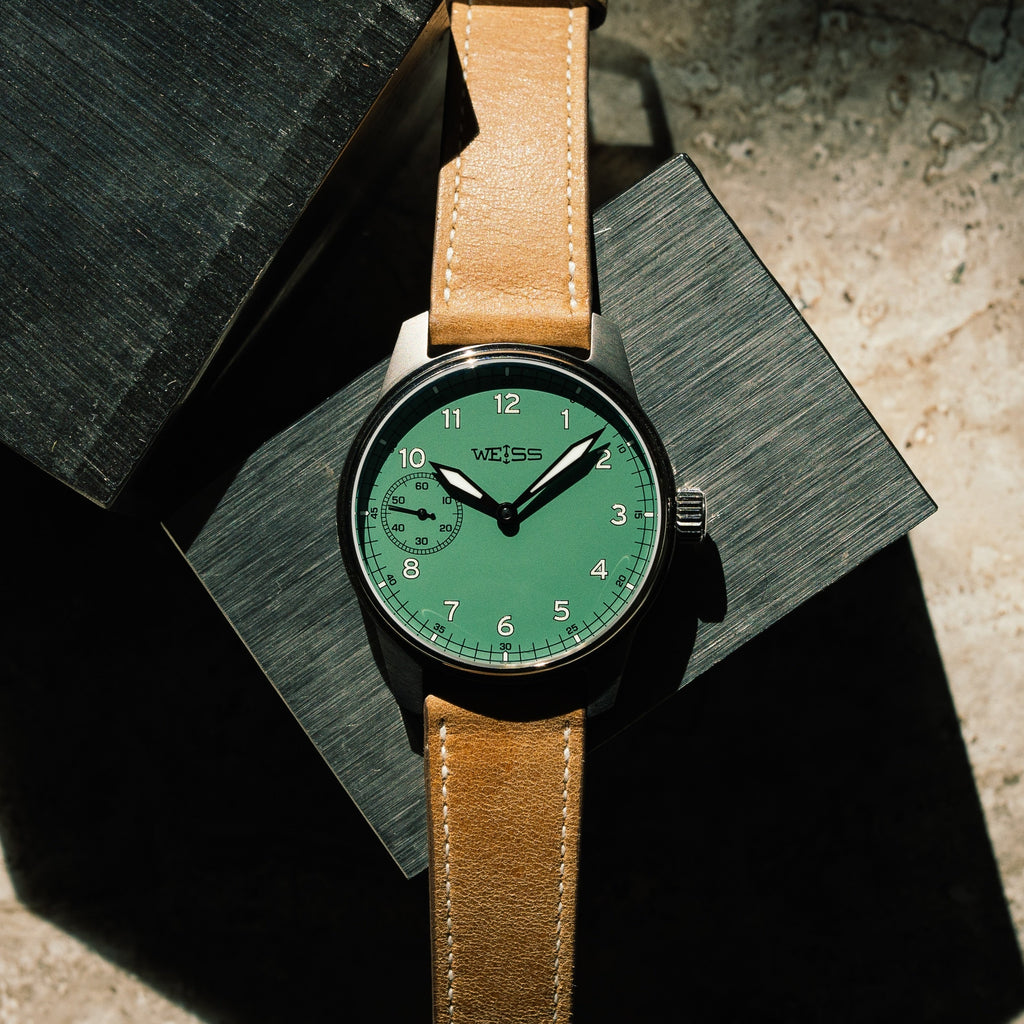 1959 VW Beetle Limited Edition
Got the special Green VW Edition. Beautiful dark green dial with a unique mat finish to the dial that I have not encountered before. It really pleasantly surprised me and helps make the numerals, hands, and minute ring really pop. The winding of the watch is very solid and incredibly satisfying feeling. I had been an admire of Weiss Watches for some time and am really happy with my purchase.
Fantastic Watch
Look, feel and function all indicate a very high quality product. Weiss watches do not disappoint and customer support is great. Get many compliments when I wear a Weiss.