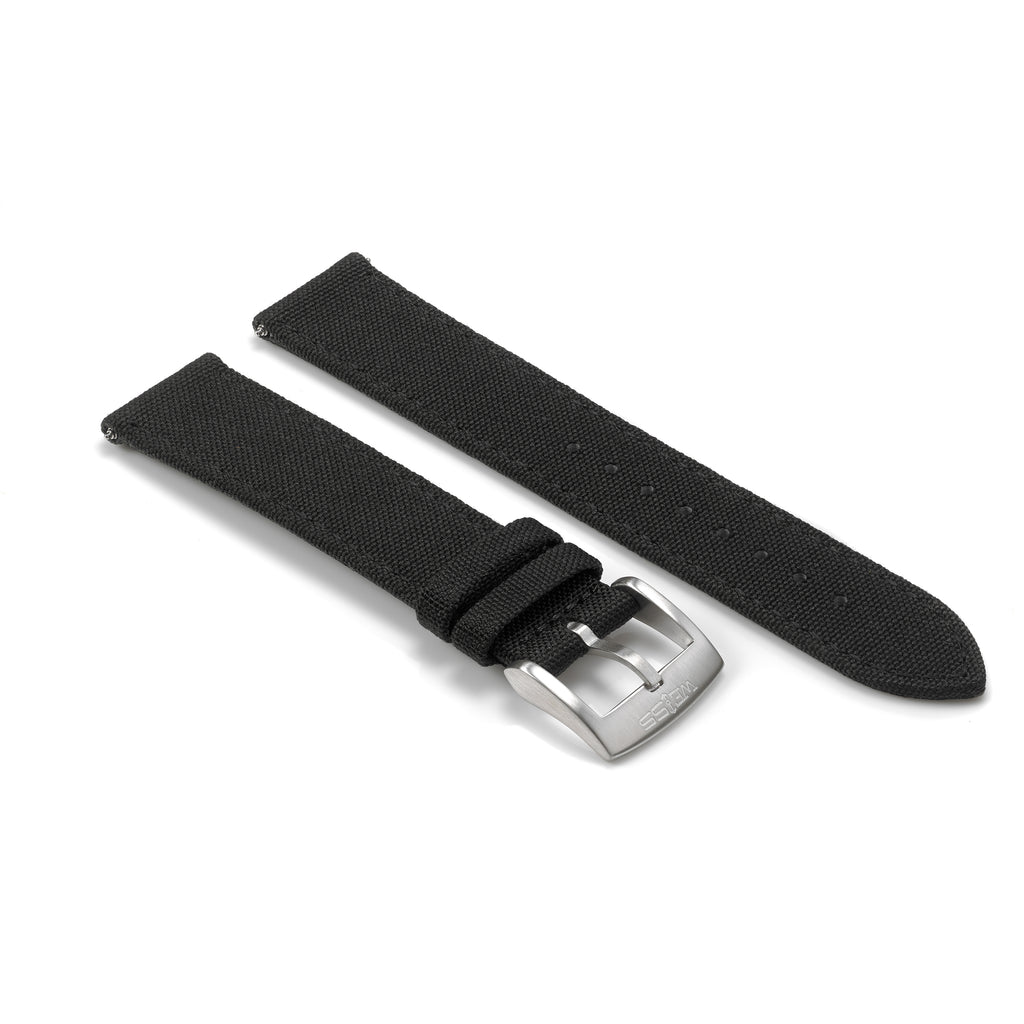 The Details

Each strap is fully lined for comfort and cut from the same canvas cloth that has been utilized by the military for over forty years. Canvas straps are abrasion resistant and waterproof.

The Materials

CORDURA® was originally selected by US military for use in tires, and is now used in backpacks, footwear, and workwear.

The Specs

Lug Size: 20mm
Buckle: 18mm 316L Stainless Steel
Regular Length: 115mm/75mm
Awesome!
This strap is great quality & looks fantastic on my husband's watch!
Weiss Cordura Canvas Strap
A strap so nice I've bought it twice
I bought my Standard Issue 42mm Field Watch in 2020 as a reward when my company was acquired. I'd been fortunate to inherit two time pieces from my grandfather but this was the first piece I'd purchased on my own and I loved the simplicity, utility and elegance of what Cameron designed. To me, the black dial and Weiss Cordura Canvas Strap were a perfect pairing. While I like the subtlety of the piece, it was often the strap that caught people's attention and then drew them in for a conversation about the entire watch. When the initial strap came to the end of its life, there was no question about what I'd replace it with. I'd hoped to do it in person when I was in Nashville recently but my schedule wouldn't allow it. So was happy to place my order online and wait patiently. I'm a Weiss customer for life.
Love it just wish one thing
Nice quality… just wish there was multiple or a small size :)
100% perfect
Good morning,very pritty,I'm sure It's the same as the black one I ordered whit the watch I'll be very happy when I receive the watch