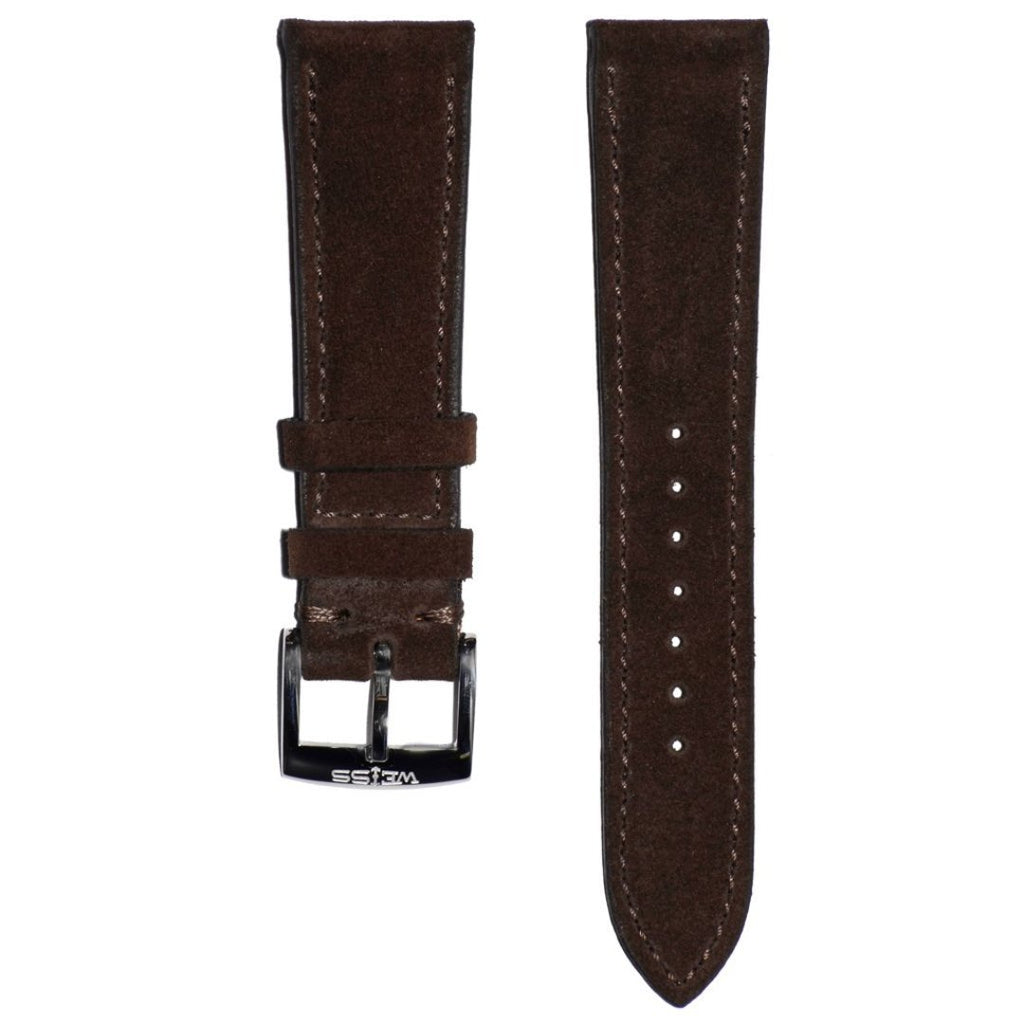 The Details

Each strap is individually handmade in the USA by expert leather craftsmen. Since each one is handcrafted, each strap has its own unique characteristics from the handmade nature of the product.

The Materials

The strap made from fine English suede. It is lined with Horween Leather. Horween, the oldest leathermaker in the US, began in 1905 and prides itself on using the highest quality materials and processes to produce leather.

The Specs

Leather:  Horween Leather
Lug Size: 20mm
Buckle: 18mm 316L Stainless Steel
Regular Length: 115mm/75mm
Extra-Long Length: 130/90mm
Perfect Match
I recently ordered the tan suede strap for my 38 mm field watch and absolutely love the way that the suede strap looks with the black face of my watch. Whitney was really helpful with the ordering process (after it appeared the suede strap was no longer available) and the strap arrived in CA within a couple of days after my order. The quality and aesthetic of the strap combined with the customer service is much appreciated and I could not be happier with my purchase.
leather strap review
Worth every penny with a perfect fit and feel. The leather is very flexible and soft, the buckle pin holes are very small and clean and the sliding leather rings used to hold the tail down fit snugly. I just wish all of my watches had the same lug width so I could use it for all of them! Cheers. K
Great quality and look
This my third strap for my 42mm field watch. Great quality and detail.